NewzDash is

incredibly

especially

extremely

powerful and fully data driven News SEO Tool.
Google News Marketing solution to make all the right strategic decisions, track your market share, discover trends as they happen, optimize your news and win your market!!
Testimonials
Optimizing breaking news stories is difficult because the rapid flow of new developments quickly makes almost any SEO strategy outdated. But, NewzDash enables publishers to track keyword rankings every 15, 30, or 60 minutes in Google News SERPs as well as Top Stories – the News Carousel formerly known as the 'In The News' box – in Google universal search results. This enables news publishers to track competitors' headlines and see which stories are getting better rankings.
I've just spent the last two weeks testing a news SEO tool called NewzDash that can help thousands of publishers – especially the ones that are covering a rapidly evolving news story like the Coronavirus pandemic.
NewzDash is the best tool on the market for understanding and optimizing for Google News. Its obvious in its design that it was made by people who understand Google News SEO inside and out.
Newzdash is a great, helpful tools for publishers. It offers information that is invaluable to those who care about their visibility in Google Top Stories, AMP carousel, Google News and more. With Newzdash, you don't have to manually track the visibility of your content for the keywords you care for and gives you time for more important tasks. This is time-saving since the movement and turnover of Top Stories result may sometimes be fast, and publishers need to react and optimize their content quickly. The data provided by Newzdash can give publishers insight to the quality of their news optimization, content production, and the technical soundness of the site. Another invaluable data provided by Newzdash is the news trends. These provide input as to what topics during the day people are mostly interested in and searching for, critical for maximizing search traffic. With all these benefits, the cost is reasonable and worth it.
A useful tool for Google News publishers in US and UK that like to keep track of their own and their competitors Google News statistics.
Core Features
---
Near Real-Time News Keyword Tracking
Track any keyword rankings in SERPs every 15 minutes (Track at your desired pace and Check rankings every 30 or 60 minutes).
Get Top Stories (News Carousel formerly know as In The News box) Rankings
Easily combine multiple Keywords reports together to the see the full picture
Track Competitors' Headlines Changes
Track Video, Publisher and Live Carousel rankings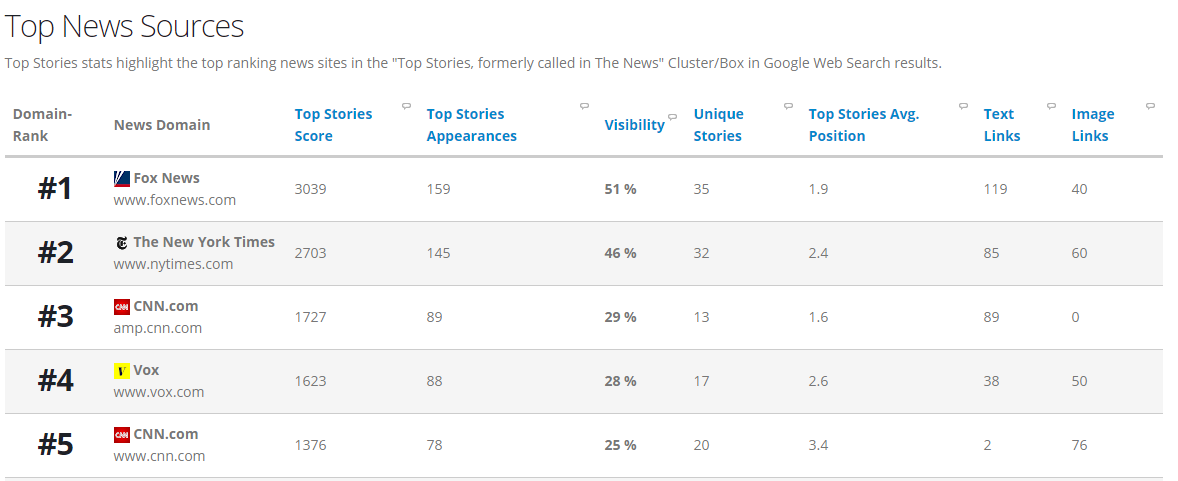 ---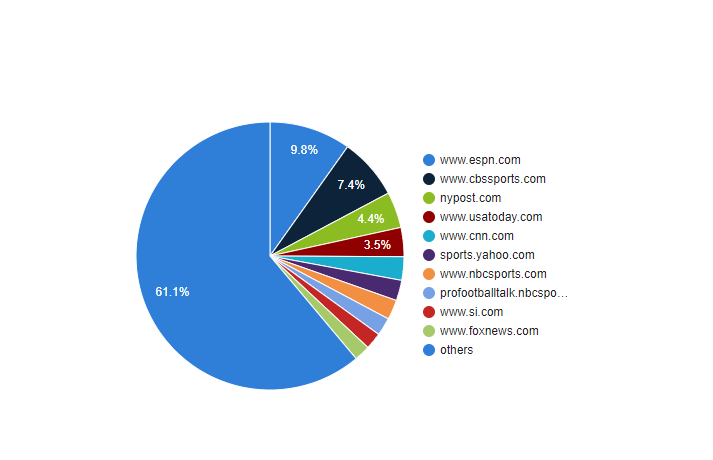 Track Everything Google News
Track any News Site for any country/language in Google News.
Track 50+ Google News SEO metrics
Track Google News Homepage and Section Pages
Track YouTube Videos in Google News
Get all your site stats and section visibility
Track any local news (city, state)
Track Share of Voice in any content vertical
---
Near Real-Time News Trends Rankings
Track top News Trends rankings of your site.
Track your rankings and identify Missed Opportunities
Track Top Trends for any country/language
Discover Trend visibility in Google News
Quickly and Easily discover dropped rankings

---
Thousands of publishers tracked

hourly

daily

in Google News and Google Web to bring you the best insights ...
25,000 publishers tracked in 15 countries. Here are some of the publishers we track