Hello SEO Friend,
Welcome to a new edition of Everything News SEO newsletter!!!
Real-Time News deserves Real-Time SEO, that why we have been very busy adding new features that solves many of the News SEO challenges to improve efficiency, save time and above all drive high visibility in Google.
US Election: SEO Battleground - LIVE SERP Tracker!!
  As the 2020 US Presidential Election is weeks away,  and the political climate is getting intense day after day, publishers are prepping for the ultimate battleground that take place not in ballot boxes but in Google SERPs and more specifically in Top Stories (News Box) 

We are tracking the top 100 high volume search keywords every few minutes in Google US Mobile SERPs, including candidate names, top political issues and many other generic election terms We will keep adding additional keywords to the tracker as we get closer to the election day.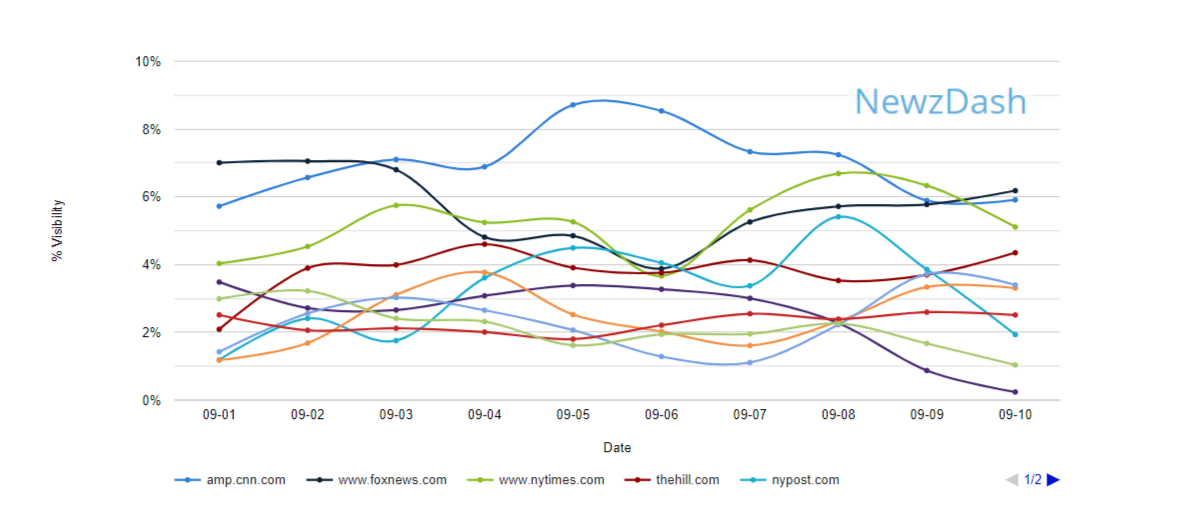 Many Interesting Finds:
How LIVE play a role in titles
Most frequent brands updating their headlines
Top Question Asked owned by Google Second Click
Most Visible domains in Top Stories and Top Results
CNN & YouTube Channels are the most visible in Video Carousels
LIVE Carousel while yet still a small portion of SERPs, doubling in visibility
And much more
LIVE US Elections SERP Tracker
NewzDash.com New Features Alert:   Topic Tracking
 Now you can track any Topic in Google News and get you Share of Voice. Topics consists of hundreds if not thousands of keywords and provide great insights into visibility and authority of desired Topics. Our clients are tracking a multitude of topics (NBA, Video Games, iPhones, Stock Market, and many more)
Here is the Share of Voice on Video Games over the past 30 days: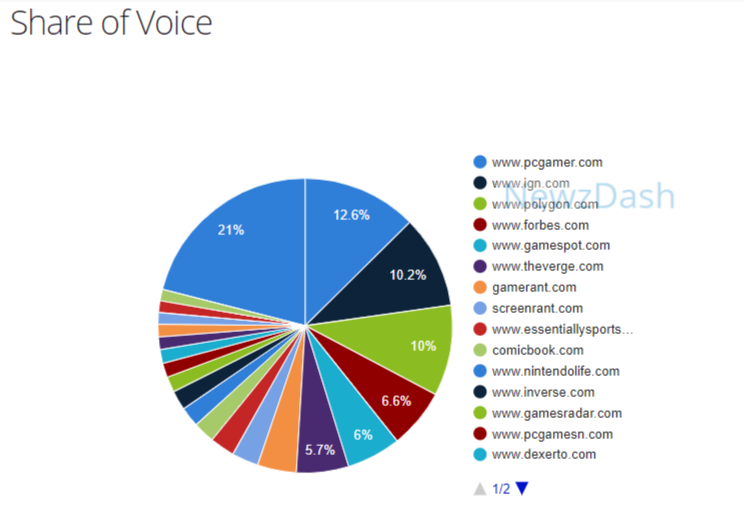 Trend Highlights: NBA Boycott

NBA Boycott started trending back in July and reached its peak last week of August. It is still trending up with further search interest forecast. Over the past 30 days, CBS Sports and CNN had a tie on overall visibility in Top Stories with over 230+ ranked stories and 300% visibility. But from a single URL prospective, NY Post had the most visible URL with 65% visibility in Top Stories. 
Aug 2020 - Top US Publishers in Google News
CNN.com 16.8%
FoxNews.com 10.8%
WashingtonPost.com 6.8%
ESPN.com 11.2%
CBSsports.com 6.2%
NBCsports 4%
theverge.com 6%
engadget.com 5.1%
forbes.com 4.7%
CNN.com 15.6%
FoxNews.com 11.9%
Thehill.com  6.2%
News SEO Panel
MobileMoxie's Founder and CEO, Cindy Krum, hosted a great panel on News SEO where our founder John Shehata joined by Constance Ejuma (Penske Media), Carolyn Shelby (ESPN), Barry Adams (Polemic Digital) and Dan Smullen (Independent News & Media) discussed Google Discover and shared the latest tactics and updates on News SEO. Watch the Video!!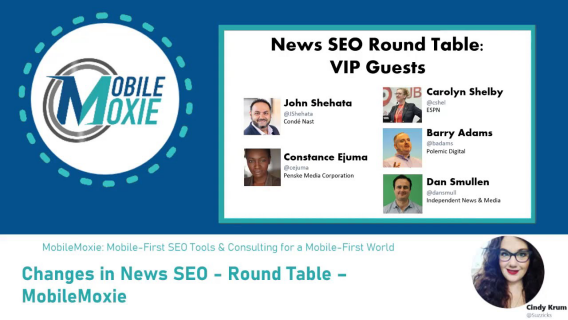 Interesting Finds & Must-Read
Tweets