Dear Anonymous
Here is the latest updates on Google News from all over the world, Enjoy!!
New York Times Search Ranking Drop After Google BERT Update
The New York Times said it may have seen a "huge" impact from the Google BERT update and by impact it means a decline in search traffic from the search engine. Hannah Poferl, the Associate Masthead Editor for Audience at The New York Times told me so on Twitter.
Source: https://www.seroundtable.com/nytimes-google-bert-28451.html

Google News to Provide Extensive Coverage of UEFA Champions League
Google News coverage for the UEFA Champions League will include tweets, pre-match, live, and post-match updates, along with video highlights.
Good news for all football fans. Google News will be providing comprehensive coverage of Europe's premier club soccer tournament, UEFA Champions League, throughout the season. Just search for "Champions League" on Google, then follow the Champions League topic on both desktop or mobile and you will be offered a wide variety of tools to keep a tab on every small detail of the tournament. For those unaware, the Champions League is an extremely popular top-division club football tournament that has already completed 65 years.
Source: https://www.news18.com/news/tech/google-news-to-provide-extensive-covera...
We're moving in the right direction: Google News executive
Both Google and Facebook have come under significant scrutiny in Australia and internationally for their impact on journalism and the business models underpinning it.
Source: https://www.afr.com/companies/media-and-marketing/we-re-doing-enough-goo...
What is "quantum supremacy" and why is Google's breakthrough such a big deal?
Google made a huge revelation on October 23, 2019, when it announced that it had reached something called "quantum supremacy."
Via an article in the journal Nature, Google said their quantum computer, called Sycamore, solved a particularly difficult problem in 200 seconds. For comparison, Google said the world's current fastest classical computer — one called Summit owned by IBM that's as big as two basketball courts — would take 10,000 years to solve that same problem.
source: https://www.vox.com/recode/2019/10/29/20937930/google-quantum-supremacy-...
Audio archiving, public meeting tracking, and more local boosts: Here are the 34 news projects Google is funding in North America
On the same day that Facebook's tab will start paying (some) publishers for their content, Google has announced its grantees in the local news-focused Google News Initiative North American Innovation Challenge. Thirty-four projects and newsrooms will receive funding from the largest digital advertising revenue earner as part of this challenge, out of a total of $5.8 million this round.
Source: https://www.niemanlab.org/2019/10/audio-archiving-public-meeting-trackin...
Michigan Radio named recipient of Google News Innovation Challenge
Google News Initiative (GNI) announced that Michigan Radio has been named a 2019 recipient of their first North America Innovation Challenge, an international program that funds projects bringing new ideas into the news industry. 
source: https://www.michiganradio.org/post/michigan-radio-named-recipient-google...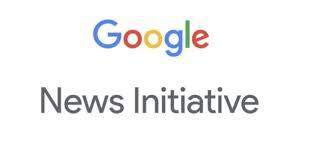 Google to fund Dallas Morning News education guide project
The Dallas Morning News will create an education guide for parents of students in prekindergarten through high school with funding from Google's news innovation initiative. The News' project is one of 34 selected in a $5.8 million funding round. Google received 269 applications from 44 states and provinces.
source: https://www.dallasnews.com/business/local-companies/2019/10/25/google-to...
The Mercury News wins funding from Google to launch premium tier
SAN JOSEBay Area News Group has won funding from Google to create a premium subscriber experience on its website, under a program the search giant launched last year to help journalism thrive in the digital age. The funding was announced Friday.
source: https://www.mercurynews.com/2019/10/25/the-mercury-news-wins-funding-fro...
Medill Local News Initiative Wins Google Innovation Award to Create Digital Reader Index
Building on major research into the behaviors of local digital readers, Northwestern University's Medill Local News Initiative and its Spiegel Research Center have been named recipients of a Google Innovation Challenge award to create a Subscriber Engagement Index.
Source: https://localnewsinitiative.northwestern.edu/posts/2019/10/25/medill-goo...