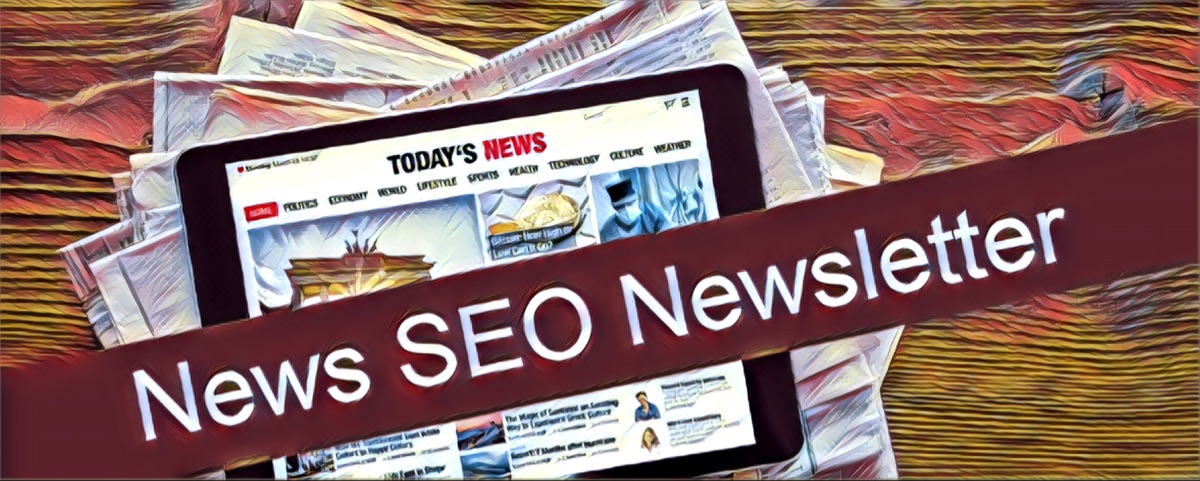 Welcome to our News SEO Newsletter. This is a weekly newsletter on everything related to News SEO covering Google News, Top Stories, News Rankings, Afffiliate/Commerce SEO and everything related and relevant to News SEO
Why News SEO??
Some call it News SEO, while others call it News Optimization. Regardless what you call it, it is a unique art of SEO dedicated for SEOs who work within news sites and publications. Not all news sites created the same, some are breaking news, national news, international news or very niche news.
News SEO focuses on optimizing content for Google News and Top Stories. While the majority of the content is Newsy and Trendy with a high fous on Top News Trends, publishers have other content like evergreen content, seasonal content and many publishers now have commerce content. 
Google News is the Top News Aggregator referral:
Source: https://blog.parse.ly/post/9001/mobile-news-aggregators-have-evolved-bey...
Google News is on the rise
The highest peak in referral traffic from SmartNews happened this month. In fact, SmartNews has even edged its way into the top fifteen overall referrers so far in October. Though it drove under 1% of traffic, SmartNews ranked 11th, right behind Yahoo and ahead of Apple News.
source: https://blog.parse.ly/post/8065/mobile-news-aggregators-referral-traffic...
News aggregators appeal to a younger demographic
Given that U.S. adults are spending an average of 3 hours, 25 minutes a day on mobile devices in 2018, according to eMarketer, it may be no surprise that more and more readers are finding news through mobile news aggregators.
Google News delivers 3.3% of total publishers traffic over the past year

Huge Simlarities between Google News Web and Google News App
Awards