Earth Day 2015 - Google News Rankings
The Bgreaking News Report enables you to easily track top trends and breaking news queries that are important to you. You can track a search query every 60 minutes for 1-7 days.
We tracked "Earth Day" for 1 day and here are the results
Start: 2015-04-22   End: 2015-04-23  # Runs: 24 total crawls
Top News Sources ranking in "In The News" box in Google Web Results
As you see from the table below, Wired.com topped the results. We have our own internal ranking score that takes into account multiple factors such as story appearances, unique stories, ranking position, etc. 
Wired.com ranked 12 times in 24 hours tracking, in other words it ranked 12 times out of 24 crawls, so it ranked 50% of the time.
You notice that most of the sites had 1 title for their story, except Time.com had 2 titles for the same story.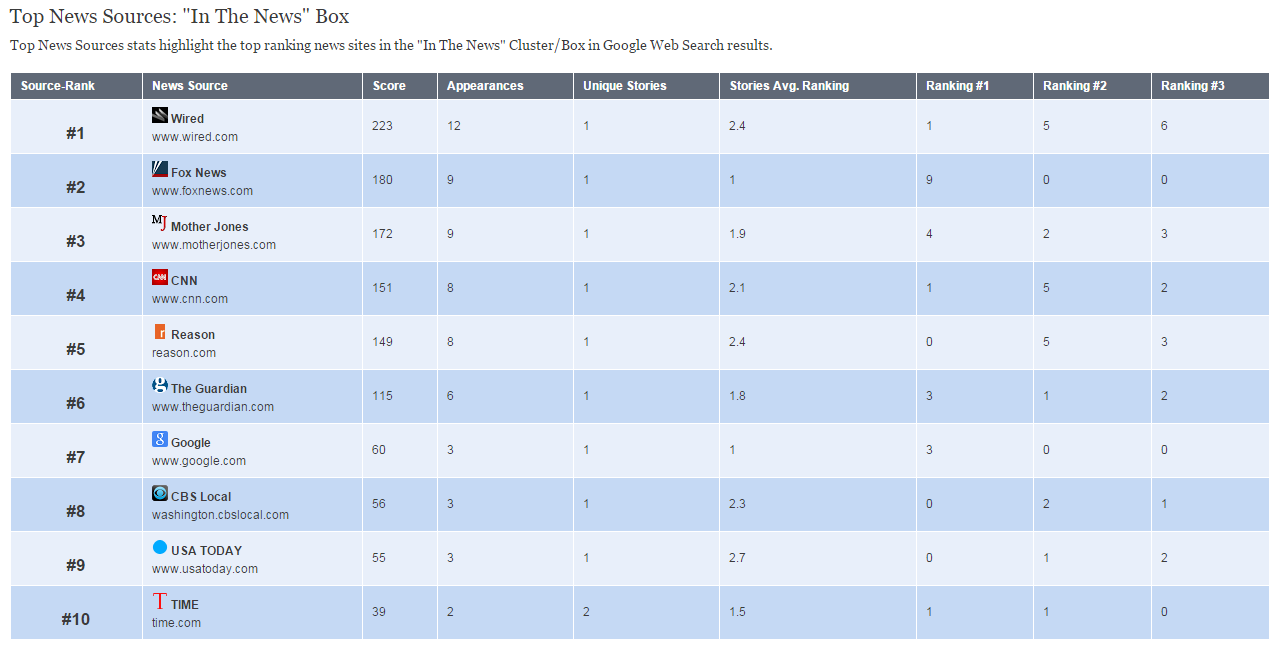 Top News Stories ranking in "In The News" box in Google Web Results
Here you can find which news stories ranked in the In The News box

Top Web Sites ranking in Google Web Organic Results
A list of organic search results ranking in Google Web. 

Top Web Results ranking in Google Web Organic Results
A list of individual pages ranking in organic search results in Google Web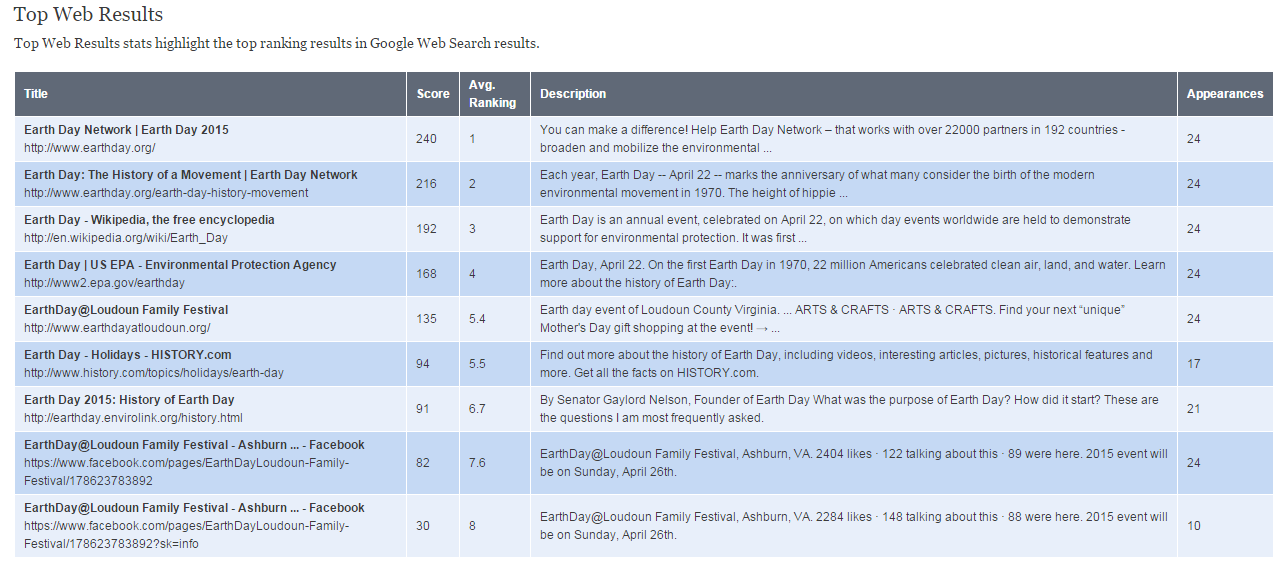 In-Depth Articles and Related Searches